Rockland Smolders Over E-Cigarettes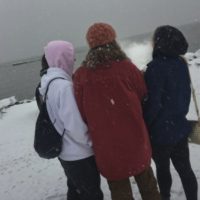 BARUCH COLLEGE — Vaping and e-cigarette use has increased dramatically throughout New York State.  Among high school students alone, the use of non-tobacco vaping devices has soared over the last six years.
"Between 2011 and 2015, there has been a 900 percent increase in the number of high school students vaping," said Michele Hughes, an expert on vaping abuse who cited  Surgeon General Vivek Murthy's 2017 e-cigarette report.