BC Excelsior Budget Issues Put Spring Semester Paper Editions in Jeopardy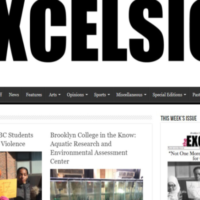 BROOKLYN COLLEGE–On March 13, the Excelsior newspaper announced via its twitter account that it would print its final physical issue for the Spring semester on Wednesday, March 14. Soon after, several students flooded the Excelsior's twitter account with questions, condolences and support.
The tweet stated that the publication had run out of funds to pay for more prints and as a result will be fully online. The Excelsior also stated that it would be having bake sales on March 22 and 29 to raise funds to possibly revert back to printing.