Reddit User Accuses FLP Of Hazing, Posts 'Harsh' Email In Forum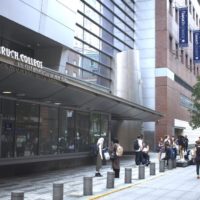 BARUCH COLLEGE–Baruch College's prestigious Financial Leadership Program is facing a "hazing" allegation from an anonymous Reddit user, who started a discussion on the public forum on what the user dubbed "harsh" behavior within the organization.
FLP is a highly competitive program within Baruch that recruits sophomores who are serious about securing a career on Wall Street.  The program provides intensive trainings and extensive interview preparation to help selected students secure competitive summer internships that lead to full-time employment opportunities.