Surviving PTSD with the Wounded Warriors Project's Help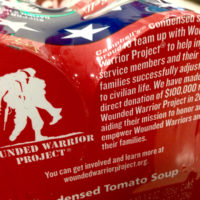 QUEENS COLLEGE — Life after the war was rough for Dan Miller, a Marine Corps Veteran. Had it not been for the Wounded Warriors project, Miller would've died with a broken heart and a bullet through his head.
Miller, a 29 year veteran, credited the Wounded Warriors Project for saving his life, in his speech made at Queens College on Nov. 1.