DACA Fall Through Creates Fresh Doubts, Hopes for BC Students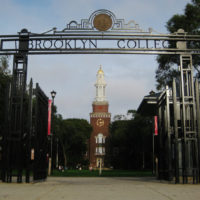 BROOKLYN COLLEGE–Brooklyn College students are worried and hopeful after a bipartisan initiative to resolve the hot-button issue of immigration failed to move past the Senate last Thursday.
The bill was meant to secure a pathway to citizenship for the Deferred Action for Childhood Arrival (DACA) beneficiaries known as "Dreamers," who came to the United States as children. These immigrants have been stuck in legal limbo ever since President Donald Trump declined to renew their status. In exchange, the bill would provide funding for a wall along the U.S.-Mexico border, one of Trump's signature campaign promises.