City Never Sleeps By Joyce Li
The 2012 season for the CCNY Women's Soccer team was nothing short of amazing as they broke school records and won a CUNY championship game against top-seeded, College of Staten Island. The Beavers held CSI scoreless and the MVP winner, Dzindzi Asamoah-Wade scored her 20th goal of the season to win the game 1-0.
Under Coach Don Manfria, the Beavers have won 15 games and won a CUNYAC championship, which automatically earned them a spot in their first ever NCAA Tournament appearance. "I think the big thing was, in the beginning of the season we had a goal," says Manfria. "Something that we could work towards every day and remind us, what is the purpose and what are we doing this for. I think that's what helped us in our success."
Athletic Director Jackee Meadow adds that the team were led by two very important players, captains Heather Ruger and Dzindzi Asamoah-Wade. "They are two fantastic leaders and I am so proud of the team's record breaking success in spite of the daily challenges they face without a permanent home field," says Meadow. "They are an exciting team to watch as they display teamwork, an aggressive offensive attack, intense defense and thrive on competition. I wish them all the best in their first NCAA appearance."
Senior standout, Dzindzi Asamoah-Wade had huge contributions in leading the team to their goal. "I showed up to every practice on time, ready to go. I played hard and had a positive attitude by constantly supporting my teammates throughout the season," says Wade. "Being a senior and knowing this was my last season played a huge part. When you know you'll never have these moments back, you play twice as hard, run twice as fast and appreciate everything so much more."
The team's defense was led by junior Heather Ruger, who was outstanding in helping the team break the school record for the most shutouts in the season. "Defensively, our team was great at limiting shots on goal and our keeper Nicole Carroll has been great in the net. Our defense was united and our team trusted our defense when the ball did get through," says Ruger.
The Women's Soccer team will travel to Haverford, Pennsylvania, where they will face The College of New Jersey this Saturday, at 11 AM for the first round of the NCAA tournament.
Ruger adds, "As for TCNJ, I know they are a good team, but we are also a good team. We both made it to the NCAA tournament and that in itself is a great accomplishment. I am sure that with our team's sense of unity and trust, if we play our way and just improve upon our errors from the season, we can really give TCNJ a tough match."
ATTENTION STUDENTS!: The last day to drop a class with a grade of W has been extended to Friday, November 16th.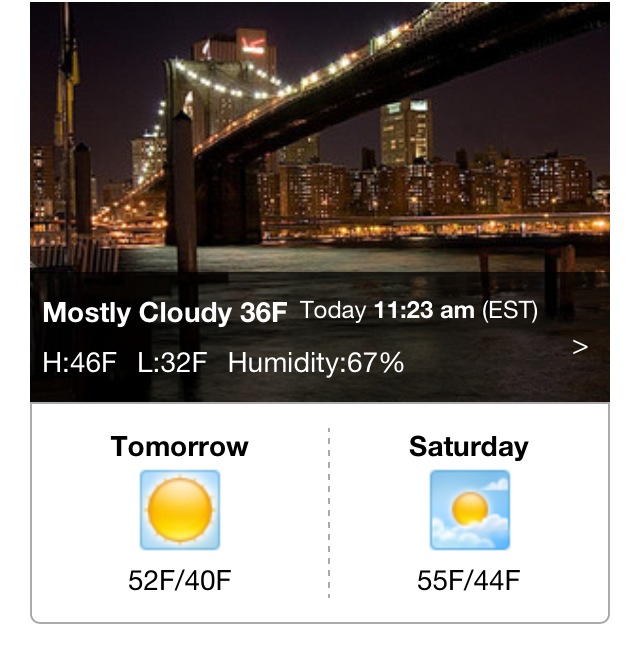 Gone with the snow: After yesterday's unnecessary snow storm to the Sandy mess, the weather forecast for tomorrow seems to lighten up with a sun and a high of 52 degrees. This weekend's forecast will be a nice change to the freezing weather we've been having and for those who are still without heat.