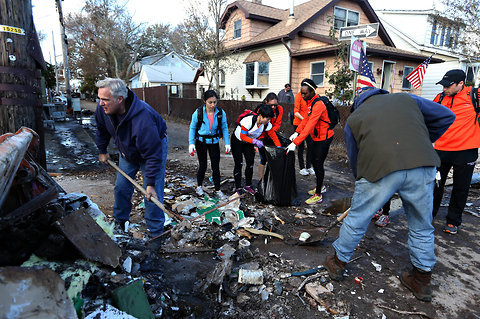 City Never Sleep by Alex Aleman
New York is still recovering from Hurricane Sandy, but things are almost back to normal. School is back in session (not that most people are thrilled), and mass transit is running much smoother. Many shelters and nonprofit organizations are looking for volunteers as the city copes with the disaster, so should you. Get out there and do something fun to help yourself, and your friends and family, start to heal. Contact Occupy Sandy to find out how you can help.
Train and bus service is still limited, but there are still a few places you can get to. Take your mind off the hurricane hysteria and check out some cool events happening around the city.
Don't scream, just go look at it! Edvard Much's The Scream is on view at the Museum of Modern Art. Only four versions were made, and this unique, pastel-on-board is on display for the next six months. This classic scene of angst might be just the way to cope with the devastating week the East Coast has had.
If The Scream isn't for you, but you still want to spend some time in a low-key, artsy way, check out Vincent van Gogh's Portrait of a Peasant (Patience Escalier) at The Frick Collection. This selection from the artist's earlier days is on display for just three months, so visit soon. The famous work of art goes back to Pasadena on January 21st.