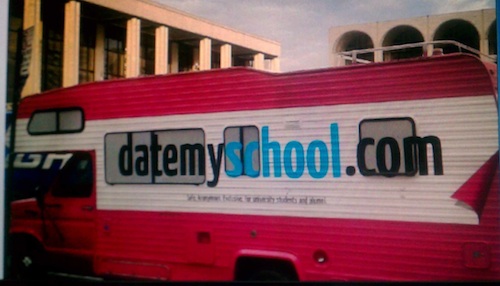 Learn about the Facebook for dating. By Angelique Williams
What is datemyschool.com?
The founders, two Columbia University classmates, describe it this way: "We're a safe dating and meeting platform for students and alumni."
The newly popular dating website for current students and alumni to meet outside of school, launched in 2010.
Flyers for the site have been posted around our campus. CCNY students have noticed them, wondering what the site is about. Representatives have visited the campus offering free pens for signing up.
A friend introduced Kishan Singh 21, to the dating site. He signed up for about three months before deleting his account. "I never used the site to meet anyone," says Singh. "Rather I answered these random questions pertaining to religion, sex, friends, life, and death."
Singh recommends the site to other students having trouble dating. "If you're unsuccessful in your love life and can't meet girls or guys on Facebook because they are your 'friends', sure give it a shot," he says. "But then again, it's better to go to Starbucks and randomly start talking about the nice weather. Maybe something can happen."
The website is free for current students with a college email address and alumni pay $9 a week.
If you're not looking to join Date My School to find your soul mate, you can join the site to make some extra bucks. The company allows students the chance to work for them.
Date My School considers CCNY one of their favorite campuses to visit. Look for the pink bus on campus.