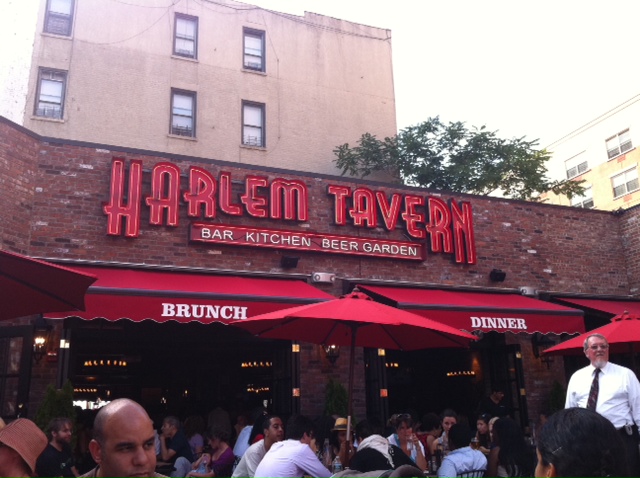 City Never Sleeps
By Hannington Dia
Boston Marathon Tragedy
On behalf of all of us at The Campus, we'd like to extend our condolences to the victims of yesterday's Boston Marathon bombings. According to CNN, 144 people were injured; three people are confirmed dead. Keep them in your thoughts, guys!
No New Black Barbies
In an update from a previous story, Mattel recently told Harlem mother Karen Braithwaite that they won't be producing any Black Barbie accessories. Braithwaite urged the toy company to include accessories for its Black Barbie dolls after she couldn't find any at stores. She was planning a birthday celebration for her 5-year-old daughter, who requested a Barbie of color-themed party.
Spokesman Alan Hilowitz explained that Mattel already has items "that feature diversity in characters and that most of the party goods lines across the board have not done well, including our African-American party goods line. As a result of historical performance, retailers buy what will have volume and performance in sales."
Because of those poor sales, Mattel has discontinued sales of new Barbie accessories and is working on new ones. This means there won't be "any new product in the near term," Hilowitz added. Read more about this story at
DNAinfo
.
Harlem Tavern To Expand
The popular Harlem Tavern is expanding to include a second location in Washington Heights, according to
reports
. Owners plan on naming the new location the Heights Tavern, which will feature outdoor seating for 80 people with 20 beers on tap.
"We're proud of what we've been able to do in Harlem," manager Amanda Rensch said, "and we feel like Washington Heights is a community that is similar."
The Harlem Tavern opened in 2011, quickly becoming a popular place for residents. It also features work from local artists and musicians. While the Heights Tavern won't be a beer garden like its older sister, it will feature the same menu and atmosphere. "We're really devoted to maintaining the tavern theme and genre and food style," Rensch said.
Rensch also said the Heights Tavern will hire Washington Heights residents, along with working with local artists and community groups. It is scheduled to open at 3910 Broadway in June.
Zora Neale Hurston's Role In Black Studies
Today, The Division of Humanities and The Arts, in conjunction with the Black Studies Program, present "Situating Zora Neale Hurston As A Progenitor Of Black Studies." The event will examine the legendary author's role in African-American education today. It will be held in NAC room 6/316 from 12;30-2pm. Admission is free.
Dining Etiquette Lessons
On Thursday, there will be a workshop teaching table etiquette skills for various dining experiences, whether they be business, lunch or dinner. The lessons are from 6:30-8:00pm in the NAC Faculty Dining Room on the 3rd floor.