City Never Sleeps by Ardenis Perez
Yoani Sanchez Comes to CCNY!
Yoani Sanchez, a well known Cuban blogger, will stop by CCNY tomorrow morning (3/21) to speak with CCNY students!
Sanchez will also be participating in a discussion with Dr. Carlos Riobo, the chair of CCNY's Department of Foreign Languages.
Sanchez gained recognition after starting a blog titled, "Generacion Y" where she posts on life in Cuba under its government. Generacion Y has even been translated into 17 languages! Stop by the Aaron Davis Hall at 9:30 a.m. to hear Yoani speak.
Click here to check out "Generacion Y"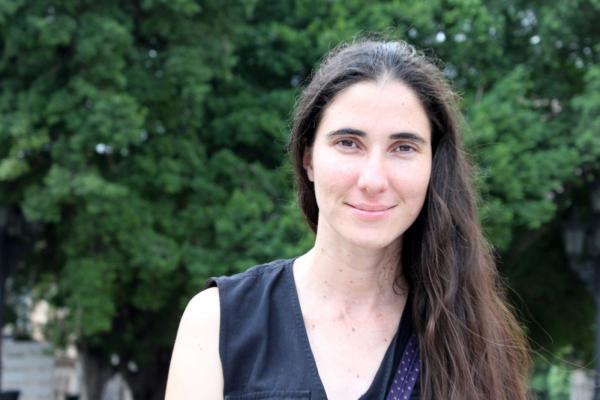 Black Studies Lecture
Free lunch!
Stop by the Rifikind Center in the NAC for a special lecture by Professor Komozi Woodward.
The lecture is titled, "The Making of Black Power Studies" and will take place at 12:30 p.m. This event is free and open to the public so invite your friends!
Alumni Mentoring Program
Stop by room 1/115 of the NAC today at 11 a.m. for a special mentoring session. You can be paired up with a mentor who can advice you on your career, job openings, and opportunities after college.
Click here for an article discussing the importance of mentors by CEO Ilene Gordon, CEO of Ingredian.
Finding a Job After College
If you want to prepare yourself on how to find a job after you graduate then you need to stop by this workshop presented by the career center.
The workshop will teach students how to find a job, how to conduct a proper job search, and will give you new resources and strategies to help you find a job. Stop by room 6/141 of the NAC at 10:30 a.m. tomorrow morning to check it out.