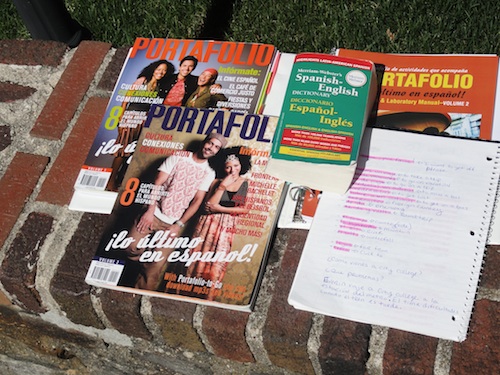 Will Pathways hurt our chances to get ahead? by Alison Gregory
As part of the new general education requirements at CCNY under CUNY's Pathways strategy, the school's foreign language requirement has been, in the words of opponents, "watered-down." Students working toward a Bachelor of Arts used to need four years of a foreign language in high school, or 12 credits over three semesters at CCNY. After Pathways is implemented this fall, the four-credit classes will become only three.
The goal of Pathways is to make transferring easier for students who change schools. But at what cost? In a world of instantaneous communication, working professionals must be able to constantly understand those in other parts of the world. Most experts believe that American students must have knowledge of languages other than English. But with Pathways, students will be exposed to fewer foreign language requirements.
Most of the faculty and much of the staff disagrees with Pathways' changes. "Cutting it from four to three credits I definitely think they are learning a little bit less" says Melissa Oden, director of undergraduate student advising, "but I am very happy that they kept the foreign language requirement for three semesters."
While some students agree with that general education requirements, including foreign language courses, are being "dumbed-down," others may be happy to spend less time with a professor they have difficulty understanding. But, after years of debate, change is on the way, so City College students and all others now have to adjust.