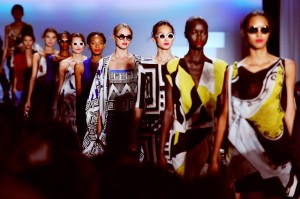 As fashion week continues, CCNY gets in the mix by Elsie Alonso
From September 4 to 11, fashionistas from around the world are flocking to the city to see the spring's trends at Mercedes-Benz Fashion Week (MBFW). Aside from the traffic the event has created this week, some natives, including CCNY students, will take part in the festivities.
"For myself, MBFW represents creativity, passion, and expression all produced for a stage and eyes. For New York, it shines yet another spotlight on the capital of the world," explains Valentina Padilla (pictured), an ad/PR major concentrating in fashion. "The beautiful pieces in these shows required months of hard work."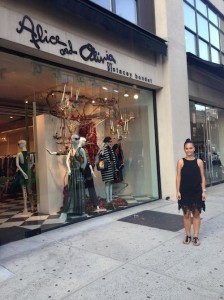 Fashion week offers an opportunity for her to enhance her internship at the design company Alice + Olivia. "I believe MBFW can teach me dedication. This event will expose me to the determination all my colleagues put in for a successful show," says Padilla. "Without dedication and a lot of sweat, the show is almost nearly impossible."
Though only guests from the designers and staff are allowed in the venues, the adventurous and bold can find ways to take part in the fun. Photographers from various media outlets will swarm Lincoln Center's courtyard taking shots of anyone dressed to impress. Also, though it is late to participate this season, people wishing to volunteer under the tents can give it a try through the Council of Fashion Designers of America, which will recruit for the following season in the winter.