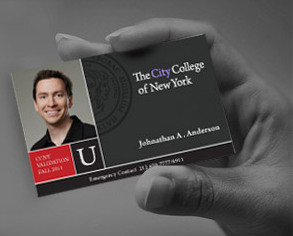 Are you using your CityOne card to the max? By Kishan Singh
Students and faculty lined up on the first day of classes to get new identification cards. But it's actually more than just an ID to grant you admission to CCNY`s historic buildings and libraries. The card acts like a debit card, in which you can add funds to it and shop on and off campus.
Here's how it works:
You can use it in two ways: Dining and Flex-Beaver dollars, the card can be used at the bookstore, cafeteria, and other dining locations. In addition, local establishments around campus such as Subs Conscious, Five Guys, CVS, and Havana Central all accept the CityOne card for purchases.
Dining Dollars balances carry over from one semester to the next but expires at the end of the spring semester. Beaver Bucks on the contrary, will not expire and carry over from year to year.
CCNY student Michelle Emokpae says, "A lot of students are not aware that their ID cards can be used off campus. I am aware because I was a committee member of the AEC. It is important that all students are aware of the card`s capabilities."
For more information on the CityOne Card and how to deposit funds into it, click here.